Below is listing of obituaries for loved ones recently taken into our care. To view earlier notices, scroll to the bottom of this page or use our search to find a friend or loved one. If you wish to extend condolences or share a memory, please feel free to submit an online condolence form found under the Condolences tab. Your remembrances and words of support and encouragement will also appear under the condolences tab.
Captain Terrence "Terry" Charles Constant, USA, Retired
November 24, 1942 - October 1, 2017
Service Date: October 7, 2017
Service:
Funeral Services honoring Captain Terrence's life will be held on Saturday, Oct. 7, 2017. A Mass of Christian Burial will be celebrated at 10:30 a.m. at St Elizabeth Catholic Church, 4816 7th Avenue, Kenosha, Wis. Interment with full military honors will follow in St. Casimir Cemetery.
Visitation:
A visitation will be held on Saturday at the church, 4816 7th Avenue, from 9:00 a.m. until the time of the Mass.
Memorial:
Memorial donations may be made to American Legion, David Leet Post 552, PO Box 31, Somers, WI 53171.

Add A Message
Posted by:
Jim Koster
Posted on:
October 7, 2017
So sorry about the passing of my Bay View High School baseball team mate. Always positive; great smile, like he always knew sometime we didn't. It was so nice to spend time with him at our 55th reunion. God bless him and you family. Wish I could have made it to the mass. Good bye to the best feeding second baseman I have had the pleasure to play with,
Posted by:
Dusty
Posted on:
October 5, 2017
Sorry for you and your family's loss.Thoughts and prayers.
Posted by:
Barbara Constant De Waal
Posted on:
October 4, 2017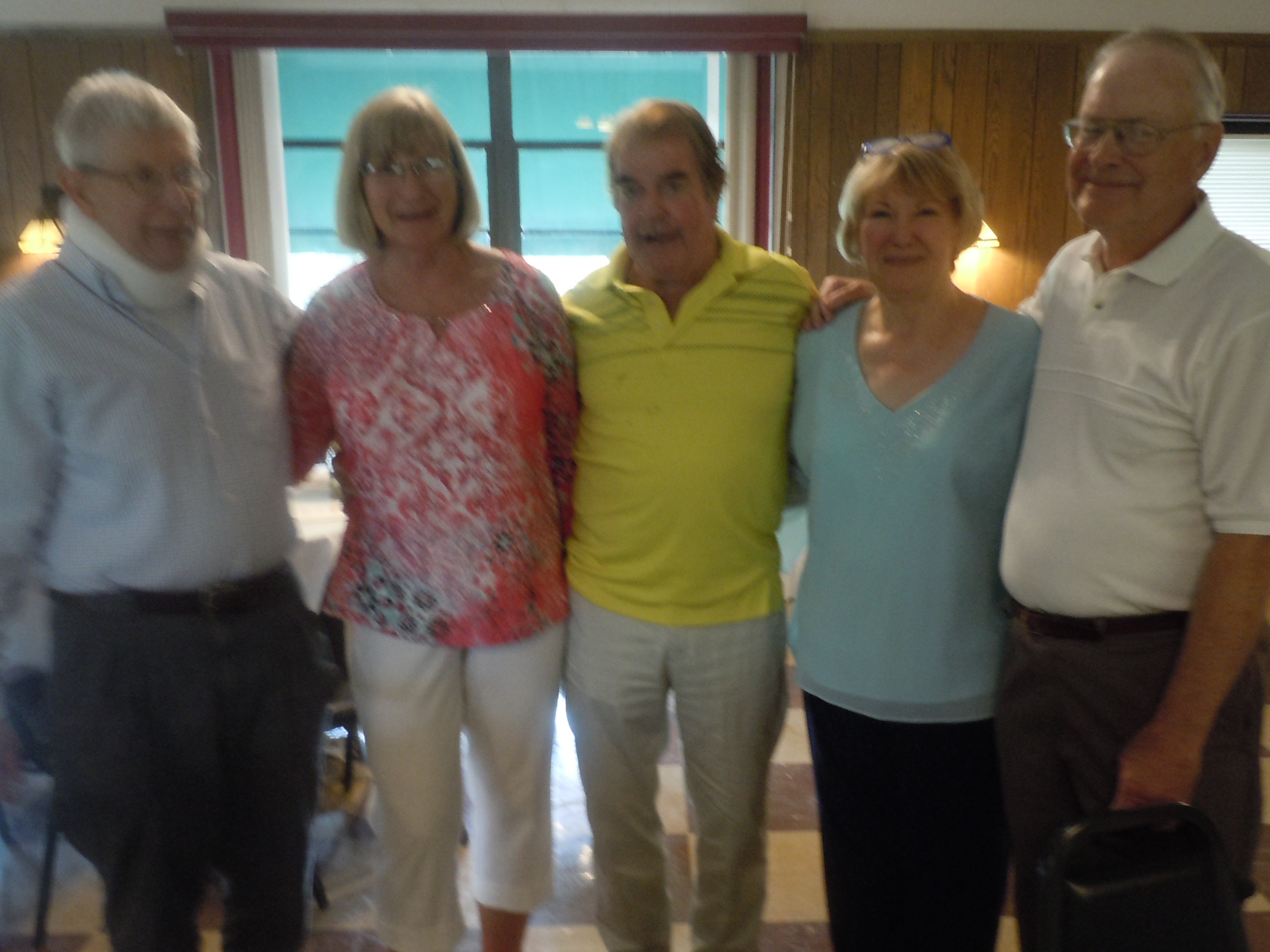 Terry and Teri\'s 50th wedding celebration with Terry\'s siblings
Posted by:
Nick DeWaal
Posted on:
October 4, 2017
Uncle Terry was a great man who was passionate about life and country. Especially sports and competing later in life in which I will forever take with me. I will be running the Chicago Marathon this Sunday in his honor and spirit. I am sorry we lost Terry and send my love and condolences to Theresa and family. Now Terry can hit .800 up in heaven with no physical limitations. Love Nick DeWaal and Family