Below is listing of obituaries for loved ones recently taken into our care. To view earlier notices, scroll to the bottom of this page or use our search to find a friend or loved one. If you wish to extend condolences or share a memory, please feel free to submit an online condolence form found under the Condolences tab. Your remembrances and words of support and encouragement will also appear under the condolences tab.
Robert "Bob" C. Schultz
September 17, 1942 - December 6, 2017
Service Date: December 9, 2017
Service:
A Memorial Service honoring Bob's life will be held on Saturday, December 9, 2017 at 4:00 p.m. at the Piasecki-Althaus Funeral Home, 3720 39th Ave., Kenosha, WI. Full military honors will follow the service.
Visitation:
A time of gathering with relatives and friends will be held Saturday at the funeral home from 1:00 p.m. until the time of the service.
Memorial:
In lieu of flowers, memorial remembrances to Hospice Alliance, Inc., 10220 Prairie Ridge Blvd., Pleasant Prairie, WI 53158, would be appreciated.

Add A Message
Posted by:
Carol Peratt
Posted on:
December 11, 2017
Bonnie, so sorry for your loss. Mike and I are in Florida. Sorry we couldn't be there. We were shocked to hear about Bob. Our deepest sympathy to you and your family! He will be greatly missed. You are in our thoughts and prayers. Mike and Carol Peratt.
Posted by:
Tom and Ronnie Maurer
Posted on:
December 9, 2017
Bonnie, Tom and I are so sorry to hear about Bobs passing.our thoughts and prayers are with you. Tom and Ronnie Maurer
Posted by:
Joanne & Gary Gonyea
Posted on:
December 8, 2017
Bonnie, our thoughts are with you. We are so very sorry about the passing of Bob. You're in our prayers. Joanne & Gary Gonyea Class of '62
Posted by:
Sherri & Chuck Troxler
Posted on:
December 8, 2017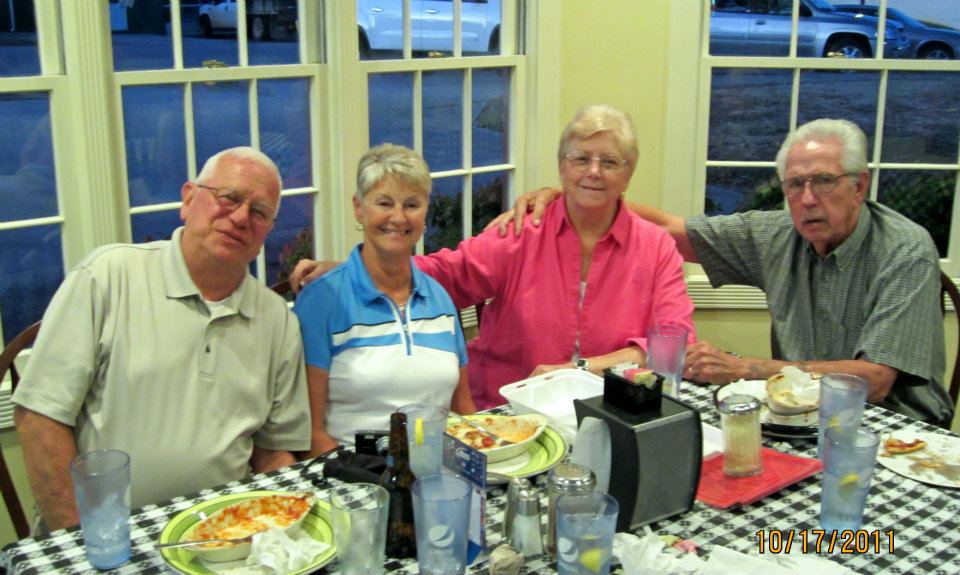 One of many visits crossing the Mason-Dixon line ... this one coming to Hanceville, AL Bob, Bonnie, Selma and Mike ... dearest of friends for \"half a century\"!
Posted by:
Kathy van duyn
Posted on:
December 8, 2017
So sorry Bonnie and family. He was one of a kind and a good man. We will miss him. I can't be with you at the funeral cuz I'm in Arizona but you will be in my thoughts and prayers
Posted by:
Jerry and Sue Verwey
Posted on:
December 7, 2017
We are very grateful to have spent time with Bob and his family at the wedding of our granddaughter this past summer -- those memories will be cherished. Our family offers their deepest sympathy to all the Schultzes', the Siegal's and the Beltoya's. Bob will always be missed and never forgotten.
Posted by:
Pat Braun
Posted on:
December 7, 2017
I am so sorry for your loss. Bob was a very special man, I will never forget his contagious smile and laugh. Hugs
Posted by:
Joyce Rasch
Posted on:
December 7, 2017
My shock and grief overwhelmed me this morning when I learned of your passing my dear friend. My deepest condolences to Bonnie, Tracy and the entire family. So many fond memories of you will forever be in my heart. So many laughs! So many good times, but I will never forget that you and Bonnie were there for me even during the sad times, the tough times in life. Thank you for being my friend and thank you for gracing my life with your smile, warmth and support.