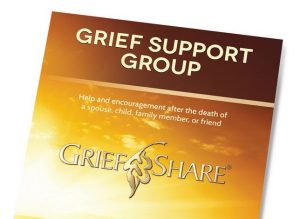 GriefShare support groups meet weekly to help you face the challenges of loss and move toward rebuilding your life. Piasecki-Althaus supports a 13 week program facilitated by Certified Grief Coach, Pastor Charlie Hansen and assisted by  Anne Wasilevich and Roger Rodriguez.
Dates:
Wednesday, July 25, 2018  through Wednesday, October 17, 2018
Where: The Piasecki-Althaus Family Services Center located at 2002 52nd Street in Kenosha.
Cost: Registration fee of $20.00 includes workbook ($10.00 for those who have the 3.0 workbook).
For more information: Contact Anne at 262-658-4101 or Email Anne at Piasecki-Althaus.